by Vilissa K. Thompson, LMSW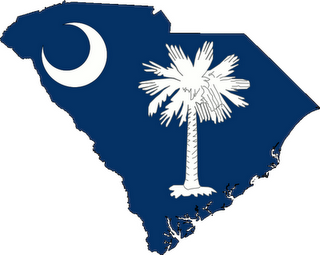 If you've seen the movie Beautiful Creatures set in South Carolina, one might believe South Carolinians might not be very tech savvy when it comes to technology. Jeremy Iron's character, Macon, often tells the towns people to "Google It" when he is quoting historical data. Most of the youth were ready to head to the big city to get out of there.
According to the latest data released, Beautiful Creatures, may not be that far off from its depiction of the diamond state as the digital divide continues to widen. According to the U.S. Census Bureau's data, over 21% of South Carolinians do not have personal computers in the home, and for residents  who do have home computers, almost 16% do not have internet access.
South Carolina ranks near the bottom in the nation when it comes this circumstance; only Mississippi and New Mexico lagged behind South Carolina in the Census findings.
As a fellow South Carolinian, I wish that the Census data surprised me, but sadly, it does not.  Living in a rural area of South Carolina has afforded me the "opportunity" to see firsthand how damaging the digital gap is economically, educationally, and socially.  If you do not have your own computer and internet access at home, have arrangements with someone to use their computer or internet connection, or have transportation to visit the local library or technology center, then you will be left behind in the digital age.  Luckily where I live, we do have a newly renovated public library that has close to 20 computers available for residents to utilize.  However, given the mass closings of public libraries due to lack of funding over the past couple of years, this vital resource no longer exists in areas that may have high percentages of residents without computers or internet access in their homes.
An interesting statement that the head librarian made in the local news report struck a nerve with me and caused me write this post:  "The digital divide will slowly become the knowledge divide."  Her statement is already coming to life, given that everything we do, from taking courses, shopping, telecommuting for work, creating and managing businesses, finding love and companionship, are being done on the world wide web.  If you do not have reliable equipment and access to the internet, how will you be able to keep up with those around you who do?  How will you familiarize yourself with the new advances in technology that supposedly make our lives "easier" and more "efficient?"
I believe that it is imperative for citizens and professionals who work in our communities to become more vocal and proactive about the dire need for everyone to have access to the internet, whether it is in their own homes, or being able to visit establishments such as public libraries and technology centers.  If we are on the road to becoming a digital society, then full inclusion needs to be a priority so that everyone will have an equal and fair opportunity to participate.  Technology is not a luxury; it is a necessity in order to function and relate to each other.
What can you do to shrink this growing gap in your state?  Take a closer look at what resources are available (or not) in your community:  what agencies/organizations are present that will allow people to obtain new or used computers for personal use; help when it comes to financing the costs of purchasing, installing, and maintaining computer equipment and internet connection in their homes; and where can people go to access computers and the internet for free?  Once the analysis has been completed, then the next course of action would be to contact your local and state legislators about the gaps prevalent in your community in regards to the availability (and/or lack thereof) of resources, and how those gaps are negatively impacting the lives of residents, as well as the economic, educational, and social statuses of your area.  Without the call for advocacy and hopefully program/institution creations and policy changes, then the digital divide will become the new "haves" and "have nots" predicament.
Advances in computer technology and the Internet have changed the way America works, learns, and communicates. The Internet has become an integral part of America's economic, political, and social life
(Featured image:  Courtesy of pirath-davie.blogpost.com)